Expert Transmission Remanufacturing Services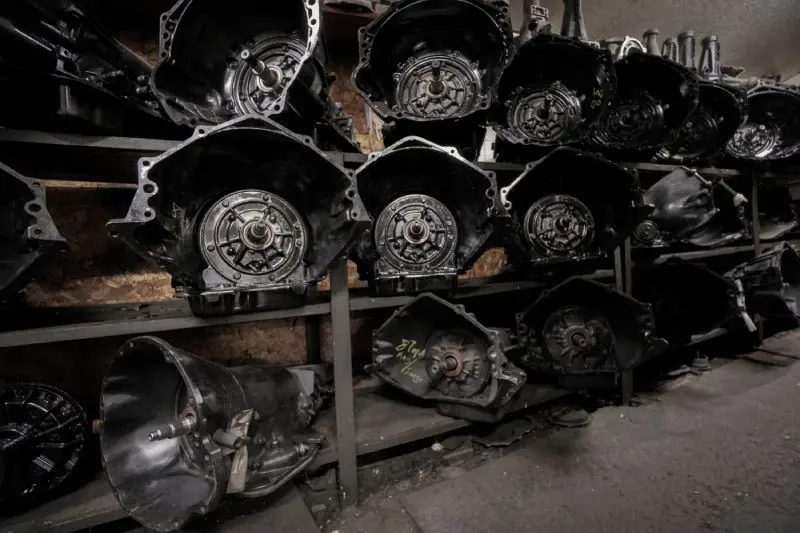 Lower Cost to Remanufacturing Transmissions from Transmission Remanufacturing Company
Make your job easier and your business more profitable, and simplify your automotive service center workflow when it comes to transmissions. You want to lower your remanufacturing transmission cost and have happier customers, so you've come to the right place! Transmission Remanufacturing Company provides the services you need to help your automotive remanufacturing business turn transmission headaches into a simple process.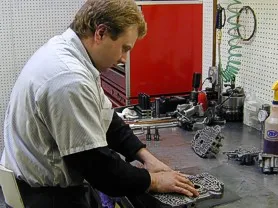 Transmission Remanufacturing Services
When Your Auto Service Customers Need Transmission remanufacturing, Don't Do It Yourself – Save Headaches With Transmission Remanufacturing Company on the Job
When it's important to remanufacture the transmission in your customer's vehicle rather than replacing it with a remanufactured unit, our highly-trained technicians will meet your needs quickly, efficiently, and to the highest standards of quality. Your customer's transmission will be put through the same process as any of the transmissions we remanufacturing: complete disassembling and cleaning, thorough inspection, replacement of any worn or damaged hard or soft parts, and careful reassembling to the manufacturer's specifications. We'll also take care of any known manufacturer design weaknesses or deficiencies with the appropriate upgrades.
Transmissions Remanufacturing Better Than New
Because our production managers carefully analyze the various models of core transmissions we receive to determine the cause of failure, we can often provide upgrades that other remanufacturers may not know about. Of course, if your customer prefers, we can also upgrade the transmission's performance, from a mild enhancement all the way to radical high performance. Most remanufactured transmissions are tested on our computerized dyno testing to make sure the unit performs as it should before you re-install it. It's a virtual guarantee of customer satisfaction. You can rely on us for unmatched specialized knowledge, professional expertise, and attention to detail.
Transmission Remanufacturing Company can remanufacture transmissions from a wide variety of vehicles:
Transmission Diagnostic Services
Transmission Remanufacturing Problems?
Count on TRC's Diagnostics to Figure it Out
Replacing, remanufacturing, and installing transmissions isn't always easy. When you or anyone at your auto service dealer needs help solving those tough transmission problems make the call to Transmission Remanufacturing Company. Whether the unit you're working on is from an older or newer model vehicle, two-wheel drive or four-wheel drive, call our free technical support hotline at (800) 336-5525 during regular business hours with any concerns you may have diagnosing, installing or troubleshooting.
You'll get help from TRC technicians who have extensive experience with virtually any kind of transmission on the road. And we're continually updating their training to stay up to date, as automotive drivetrain technology changes. We're familiar with just about any problem out there relating to transmissions, transfer cases, or torque converters. You'll find us always willing and ready to share what we know. Your transmission will get the latest diagnostic procedures to help you quickly and accurately get to the root of the problem, get the transmission fixed, replaced, and installed, and help you keep your customers smiling.
Most Thorough Diagnostics in the Industry
When your transmission is checked by Transmission Remanufacturing Company, you can be assured that you're getting the most complete testing available anywhere:
And remember, you can rely on us to have the remanufactured transmissions and parts in stock to solve any problem and get your customer back on the road in the least amount of time possible, with the best quality available. You'll save time and money when your auto remanufacturing shop partners with Transmission Remanufacturing Company to let us diagnose your transmission problems.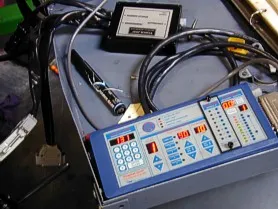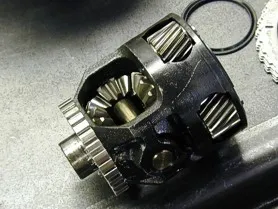 Transmission Remanufacturing Process
Remanufacturing Transmissions – Take a Tour of the Process at Transmission Remanufacturing Company
Transmissions are sorted by family and quality, fast-moving cores are kept at the main production facility for fast turnaround.
Disassembly of the Transmission
Transmissions are disassembled by builder apprentices and then moved on to our cleaning department, where we begin the second step in the remanufacturing process.
Cleaning the Transmission
All transmission parts are cleaned in our parts washers with ecologically friendly soap and water. They are then dried with pressurized air and staged for remanufacturing.
Inspection of All Transmission Parts
All parts are inspected by experienced managers, and only those that pass the inspection, are used in the remanufacturing process. This is why we have such a great warranty on all our remanufactured transmissions.
Replacing/Reassembly of the Transmission
Units are reassembled to exacting specifications by builders who specialize in their own transmission families. Each transmission is signed by the builder to ensure accountability.
Testing the Remanufactured Transmissions
Transmissions progress onsite to our computerized dyno testing for comprehensive computer-controlled testing with an individually matched torque converter.
Shipping You a Remanufactured Transmission
Remanufacturing a transmission includes the inspection of the final unit, as we package and ship in new containers, with informative tags and support information.
When your customers want great transmission remanufactured prices, simply come to Transmission Remanufacturing Company, where we'll diagnose it and provide you with a personalized recommendation. You'll also get a "customizable" transmission remanufactured warranty, from 30 days part only to a lifetime, to meet your specific needs or those of your customers. When you rely on Transmission Remanufacturing Company to service your transmissions, you can get back to work doing what you do best. Your customers will be satisfied and your shop's reputation will be enhanced, all while saving money and improving your shop's bottom line.